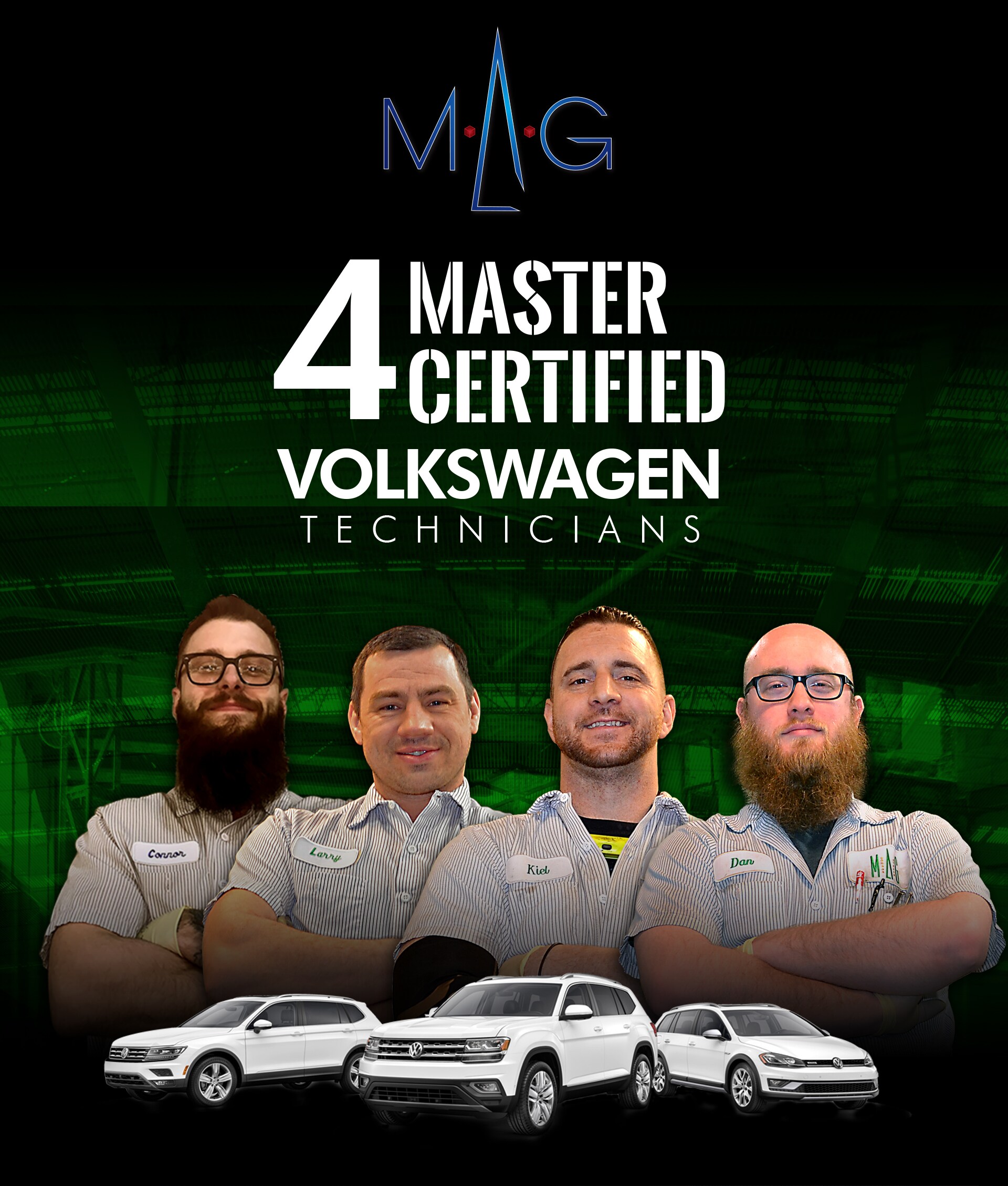 WHAT IS A VOLKSWAGEN
MASTER TECHNICIAN?
A Volkswagen Master Technician is a technician that has gone through extensive training with countless on line VW courses, and finishing over 23 instructor led training classes in 8 categories (Registered technician, Electrical technician, Engine specialist, Transmission specialist, Chassis specialist, E mobility specialist, Diagnostic technician, and then the prestigious Master technician.) This takes years and years to accomplish. These Certified Master technicians are the best of the best and Know your Volkswagen better than any other.

A VW certified or Master certified technician can only work at a Volkswagen dealer. A lot of independent car repair shops claim that they have certified Volkswagen technicians but they are not, they are possibly ASE certified technicians but this is not a Volkswagen certified technician. They are not certified Volkswagen specialists.
At MAG Volkswagen our Volkswagen certified technicians have over a half century of experience repairing Volkswagen vehicles. 

We are the Only Service Department in Columbus, Ohio with 4 Certified Volkswagen Master Technicians combined with VW OEM parts and award winning service. We are here to make sure we fix your Volkwagen right so you can be on your way.